Enhance Your ED & Urgent Care Workflow and Efficiency for a Better Patient Experience
Experience an all-in-one PM, EMR & RCM solution designed specifically for Urgent Care practices. We provide a single application for Practice Management, EMR, Coding, Billing, and Revenue Cycle Management. Partner with us to drive efficiency from check in to check out. Optimize your clinical performance, improve financial results and strengthen patient engagement.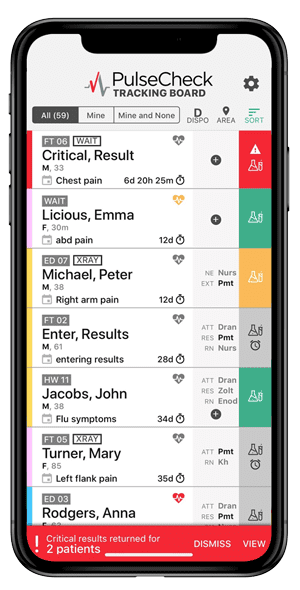 Emergency Department Solution
Manage patient flow, regulation, risk, documentation, and detailed billing with solutions that work the way you do. We have designed our solutions to meet the specific needs of ED providers. Enhance overall user experience, ease EMR burnout and increase both patient and provider satisfaction.
You don't save files on floppy disks anymore. So why would you use time-consuming paper charts and computer stations to record patient data, especially when those methods could lead to worse patient outcomes? Not having easily accessible, legible documentation can lead to deaths — and lawsuits. You deserve a modern, mobile solution. 
Our team of experts can help, whether you have an existing solution or you are just getting started. Let us assist you with delivering the best possible care, while we provide solutions to manage your business.
Meet with our staff. We will address your needs and answer your questions.
View a detailed demo of our services and see how we can help you.
Get started and discover the benefits PulseCheck offers you right away.
Resources
Check out helpful articles, case studies, product sheets and other industry-related information.