Emergency Department Solution
Be more efficient, compliant, and connected to your patients and staff.
Available in the US & Canada
Available in the US & Canada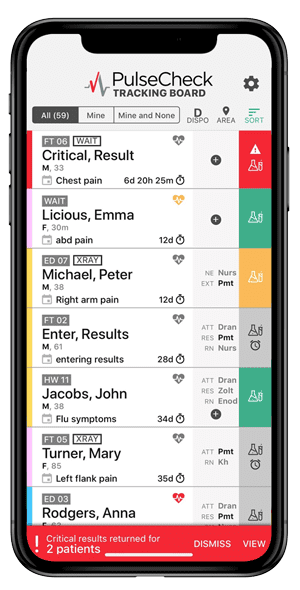 The ED is a fast-paced, high-risk environment. You need a mobile EMR that can keep up.
We understand the challenges involved with patient care, risk, workflow, and billing in an ED environment. That's why our solution was designed by and for emergency department caregivers.
View a detailed demo of our services and see how we can help you.
Meet with our staff, where we'll discuss your problems and provide a solution
Get started and discover the benefits PulseCheck offers you right away.